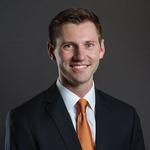 Updated by Chandler Julian
Your plan's investment menu is usually chosen by your plan's investment committee, which normally consists of your employer's company officers, plan trustees, and an investment adviser hired by your plan sponsor.
Most plans offer a diversified menu of mutual funds and other investment vehicles that are designed to give you broad exposure to multiple asset classes. Some plans may work with an investment adviser to construct pre-made asset allocation model portfolios that help make investing in your plan easier.
If ERISA Advisers is your plan's investment adviser, you can see more info about our model portfolios and investment menu here.
You can always see the investment menu for your plan inside your online retirement account and on your participant fee disclosure. Performance data on all the investment options are included on both the website and the disclosure and some additional analytical reports may be published in your account for download.
Let us know if you have any questions about your plan's investment menu and we'll be glad to help, or we can connect you with your plan's investment adviser if it's something that requires their involvement.