How do I change my investment elections?
How do I change my investment elections?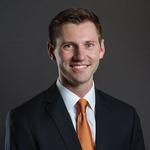 Updated by Chandler Julian
You can change your investments in your online account by clicking them "Manage" menu link and selecting "Manage Contributions >> Future Contributions". Once you select this option, you will be able to enter the % for each investment option in your plan.
Keep in mind that these elections will only apply to contributions deposited to your retirement account after you enter your elections. If you would like these elections to apply to the existing money in your retirement account, you must initiate what's known as a "rebalance" - which is essentially selling out of your old investment holdings and repurchasing into your new investment selections.