How to Make Extra Payments on Your Retirement Plan Loan
How to Make Extra Payments on Your Retirement Plan Loan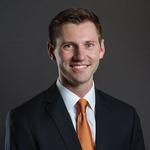 Updated by Chandler Julian
You can make a one-time payment or extra payments on your retirement plan loan by sending in a check, initiating an ACH push, or wiring money to the plan's custodial account at Charles Schwab Bank. Once the payment has arrived, we will process your loan payoff and you will see the update reflected in your online account.
If you're sending in a check, use the following check payable and mailing instructions...
Make Check Payable To: Charles Schwab Bank, Acct # [Your Plan's Account Number],FBO [Your First & Last Name]
Regular Mailing Address: Charles Schwab Bank, P.O. Box 81686, Austin, TX 78708
Overnight mailing address: Charles Schwab Bank, 2309 Gracy Farms Ln. Austin, TX 78758
Contact us if you're unsure about your plan's account number and for ACH or wire instructions.