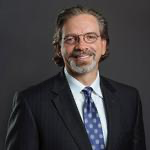 Updated by Richard Phillips
An ERISA Client Relationship Manager is a liaison between the client and service providers; tasked with achieving successful outcomes for the client. To do this, they must be able to comprehend the client's needs, goals and objectives, understand the implications for all courses of action, apply internal processes and procedures, and effectively engage with the client. 
1. Communication / Building Relationships
Effective communication and client engagement is essential to building a long-term relationship with the client. There are no short-cuts, and can be time consuming. 
Building Client Relationships

Direct client relationships
Partners

Payroll providers
CPAs
Financial Advisors

Fundamentals of Client Communicatiion

Identify the Issue(s) - Recap/summary of the problem
Analysis - Briefly describe the analysis, review, research, findings, etc. 
Recommended Action - Explain your recommendations and rationale. 
Participant Communication - Focus on the positive elements, actions that benefit them

Effectively Engaging Clients - Meaningful conversations builds trust and loyalty with clients. 

Know as much about the client as possible!
Actively engage the client - Know what they want!

Be attentive
Ask open-ended questions
Ask probing questions
Request clarification
Paraphrase
Be attuned to and reflect feelings
Summarize

Simplify! Less is more. 
Use positive language
End every interaction with an invitation

Identify the value prop
2. Client Assessment
The overarching objective is to ensure that everyone in an organization has the opportunity to properly save for retirement. How we achieve that depends on what's important to the client, and their primary motivation for having a plan. It has been our experience that employers offer a plan for the three following reasons. 
Successful retirement outcomes for all employees
Recruit and retain key employees
Tax deduction / Executive compensation for C-suite
In order of importance to you, how would you rank them?
Outline
Identify motivators (i.e. what's important to them)
Categorize employees by groups

C-suite executives
Key employees (not the IRS definition)
All other employees not in (a) or (b)

Identify tolerance/threshold/range of employer contributions for each group
3. Technical / Applying ERISA Procedures & Processes
Technical proficiency is a must. You must have a deep understanding of the regulations and how to apply them to achieve the client's goals. 
Order of Testing
IRC 414(s) - Compensation Test
IRC 410(b) - Coverage Test
IRC 401(a)(4) - Non-discrimination Tests:

ADP - Employee Contributions
ACP - Employer Match Contributions
IRC 401(a)(4) - Employer Non-Elective Contributions
Benefits Rights & Features

IRC 402(g) - Employee Contribution
Plan Limits - typically not used in our plans, but could be to limit the deferrals for example by HCE, etc.
IRC 415 (c) Contribution Limits

IRC 415(c) - IRS limit on contributions ($ amount and % of plan covered compensation)
Annual Additions Test - total contributions posted to a participant's account, including catchup

Top-Heavy Test - IRC 416